*** SaSSOH goes online this year!! ***
We have continued to monitor the impact of COVID-19. Given the ongoing uncertainty, we have made the difficult decision to cancel an in-person meeting.
Instead, we will hold A VIRTUAL FORMAT ONLY to create online opportunities.
Date
September 16-17, 2020
Theme of SaSSOH2020
"Towards Planetary Health"
This theme incorporates future direction of currently ongoing "One Health" projects.
We expect further awareness of a variety of research fields involved among invited speakers and us.
To explain this idea, we need to recognize human beings as a powerful and growing force behind the environmental change that we are facing today.
Planetary health is therefore a new interdisciplinary and transdisciplinary approach.
It aims not only to investigate the effects of environmental change on human health, but also to study the political, economic, and social systems that govern those effects.
Contents
All sessions are scheduled to be delivered online.
Oral Presentations (Invited speakers and selected abstracts)
Poster (Mini) Presentations
Student session: The special session organized by PhD students.
Venue
Online with Webex
(This is an previous information for the 7th SaSSOH as a reference)
Lecture Building, Faculty of Veterinary Medicine, Hokkaido University (view access)
Entrance Hall: Registration
Lecture Hall: Oral Presentation and Flash Talk
Lecture room 2 & 3: Poster Session
Conference Room 1 & 2: Closing Ceremony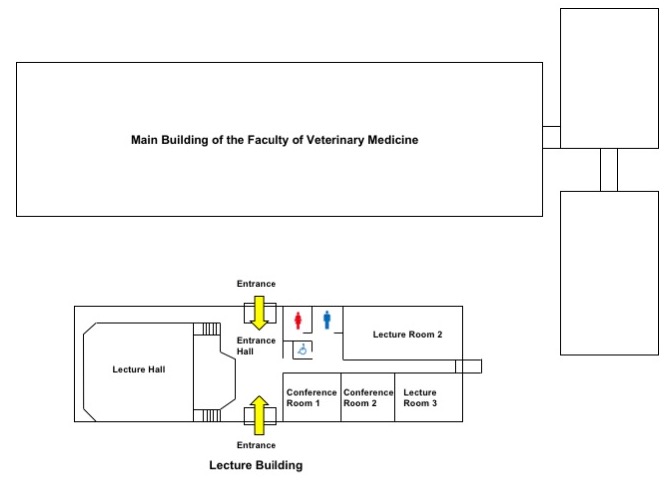 The organizing committee
− Jumpei Yamazaki
Translational Research Unit, Veterinary Teaching Hospital, Graduate School of Veterinary Medicine, Hokkaido University
− Junya Yamagishi
Division of Collaboration and Education, Research Center for Zoonosis Control, Hokkaido University
− Yoshikazu Furuta
Division of Infection and Immunity, Research Center for Zoonosis Control, Hokkaido University
− Yojiro Yanagawa
Laboratory of Theriogenology, Faculty of Veterinary Medicine, Hokkaido University
− Chitoku Toda
Laboratory of Biochemistry, Faculty of Veterinary Medicine, Hokkaido University
− Hironobu Yasui
Laboratory of Radiation Biology, Faculty of Veterinary Medicine, Hokkaido University
− Michihito Sasaki
Division of Molecular Pathobiology, Research Center for Zoonosis Control, Hokkaido University
− Shintaro Kobayashi
Laboratory of Public Health, Faculty of Veterinary Medicine, Hokkaido University
− Michael Henshaw
Teacher of English as a Foreign Language, Leading Program, Faculty of Veterinary Medicine, Hokkaido University
− Keisuke Aoshima
Laboratory of Comparative Pathology, Faculty of Veterinary Medicine, Hokkaido University
− Nozomu Yokoyama
Veterinary Teaching Hospital, Faculty of Veterinary Medicine, Hokkaido University
− Kazuyoshi Sasaoka
Veterinary Teaching Hospital, Faculty of Veterinary Medicine, Hokkaido University
The student committee
− Tsolmon Chuluunbaatar
Laboratory of Anatomy, Graduate School of Veterinary Medicine, Hokkaido University
− Takanari Hattori
Global Epidemiology, Graduate School of Infectious Diseases, Hokkaido University
− Chayada Piantham
Bioinformatics, Graduate School of Infectious Diseases, Hokkaido University
− Mischeck Shawa
Infection and Immunity, Graduate School of Infectious Diseases, Hokkaido University