SaSSOH 2020 Students Session "

Online Quiz Tournament"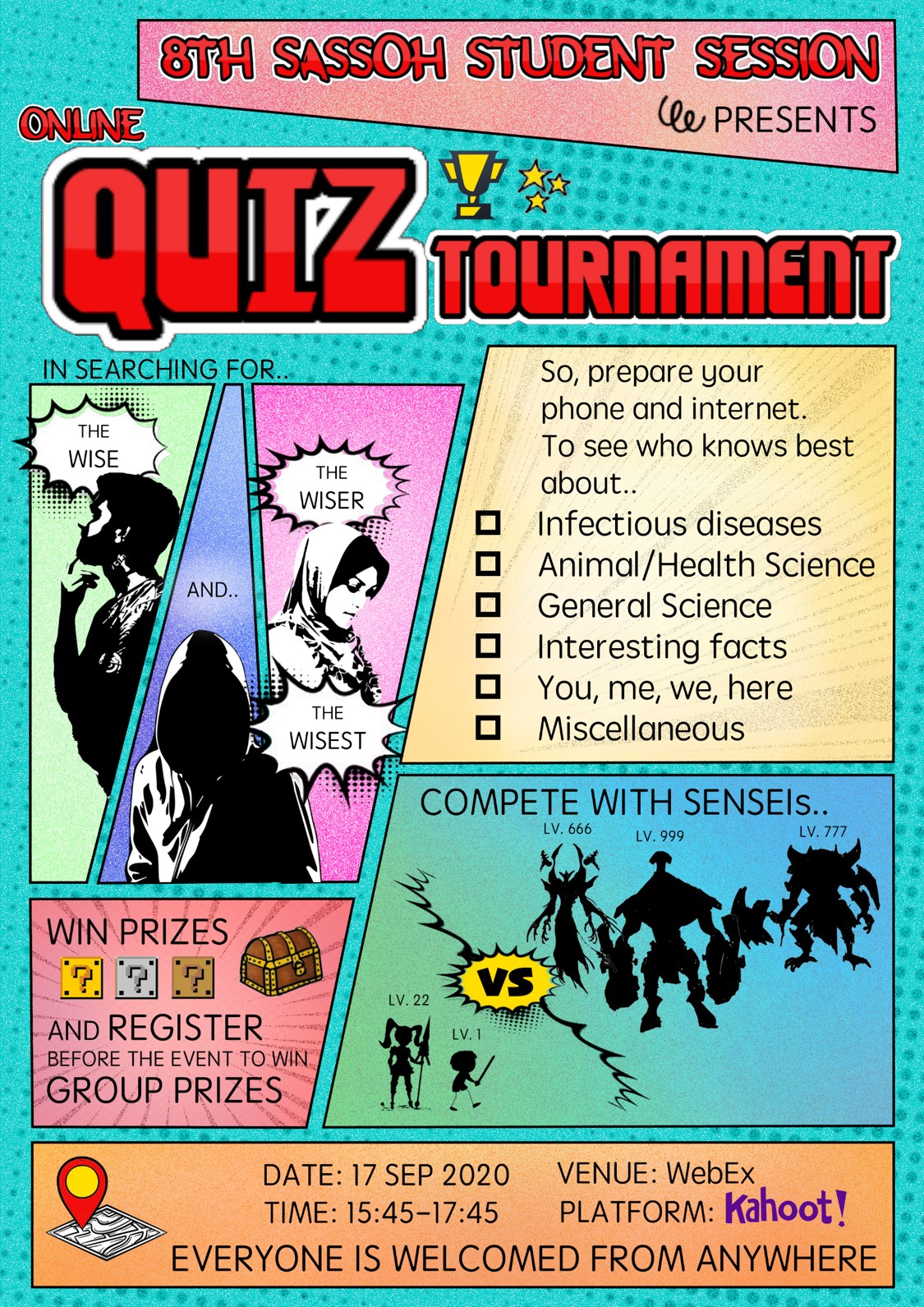 (This is an previous information for the 7th SaSSOH as a reference)
Concept of the SaSSOH 2019 Students` Session
SaSSOH 2019 is just around the corner; and the students session promises to bring nothing else, but excitement and Enthusiasm! The SaSSOH students` session is designed to offer students the absolute opportunity to enhance their personal and professional experience through active interaction and team-work. This year, the activities incorporated into the students` session has been oriented such that students may be able to;
develop the networking culture of academia which are needful for their future professions.
brainstorm on matters of global concern
familiarize and customize with professors of high reputation
have fun, build friendships, and share ideas.
SUMMARY OF ACTIVITIES
The SaSSOH 2019 students` session targets at engaging about 80 students, 10 astute professors and 6 assistant professors in indoor activities for 2 hours.
The student participants will be grouped into five (5)
Each of the 5 groups will be assigned to a seasoned professor and an assistant professor (hereafter, known as facilitators)
A case scenario; describing a critical issue of global interest, will be presented to the groups
Under guidance and support of the facilitators, each group will be required to brainstorm or discuss the scenario within 40 minutes; and then come up with some policies relevant for solving the problem in the scenario. Simultaneously, each group will have to summarize its ideas in ppt. format for presentation.
Thereafter, all the groups will be required to assemble and present their ideas within 25 minutes; thus 5 mins per group.
After each presentation, the groups will be required to answer "on the spot questions" within 2 min.
Each groups performance shall be evaluated and scored; and prizes will be awarded to best performing groups.
Further details
Information regarding groupings, assignments, venue, time etc. will be communicated to all participants in due course.
Contact
E-mail: conimako@gmail.com.